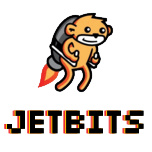 Create Free Mobile Websites (Channels) (http://yourname.jetbits.com) on your phone with JETBITS
Our Service is totally Free and no coding required!
There's a channel for just about everything, so you can join based on the subject of your interests.
JetBits is a rapidly growing community, newbie friendly and open for anyone to join
If you consider yourself a mobile tech fanatic , you're in the right place. Need some inspiration? Looking for people to share your favourite mobile content with? Want to find new friends who share the same interests like you all around the world? Sounds like you need to join JetBits!.
You'll be addicted to JETBITS by using the following features:
» Create your own mobile web site (channels) like http://yourname.jetbits.com
» Upload or download apps, games, ringtones, wallpapers, videos and more!
» Find new friends from all around the world!
» Share your interests, passions and hobbies with blogs, photos and channels.
» Talk about many different subjects in JETBITS
Channels
,
Forums
and
Chat
Feel free to publish our link on your site!
If you want to advertise on this site or want to know more about our services, contact us.
info @ jetbits.com